Faculty of Economics
The Faculty of Economics is organized by two departments: Department of Economic Systems, and the Department of Business and Law. The Department of Economic Systems is designed to provide students with the knowledge and logic of social science, to equip students with views and skills to analyze the actual world through various economic policies, grasping the movement of a tumultuous borderless world. The Department of Business and Law aims to acquaint students with legal thinking indispensable in resolving various issues and considering economic problems from the perspective of law and economy, analyzing the corporate activities which play a vital role in economic activities from the viewpoint of management and financial affairs.In 2013,The Faculty of Economics will reorganize the current 2 sections of 4 courses into 3 departments:Economics,Business Administration,and Economics and Law.
Educational Goals
The Faculty of Economics is committed to providing training that will give students the skills they will need to analyze and solve the problems of modern society. We provide students with academic knowledge of the social sciences mainly in the fields of economics, management, and law so as to help them comprehensively understand structure and change in the contemporary economic world.
Courses of Study
Department of Economic Systems

International Economics and Global Society Course
Comprehensive Policy Course

Department of Business and Law

Business Administration Course
Legal Administration Course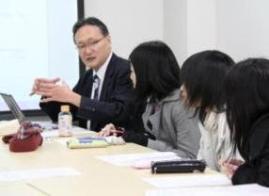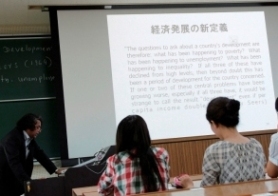 Website